Subscriber hearts for Twitch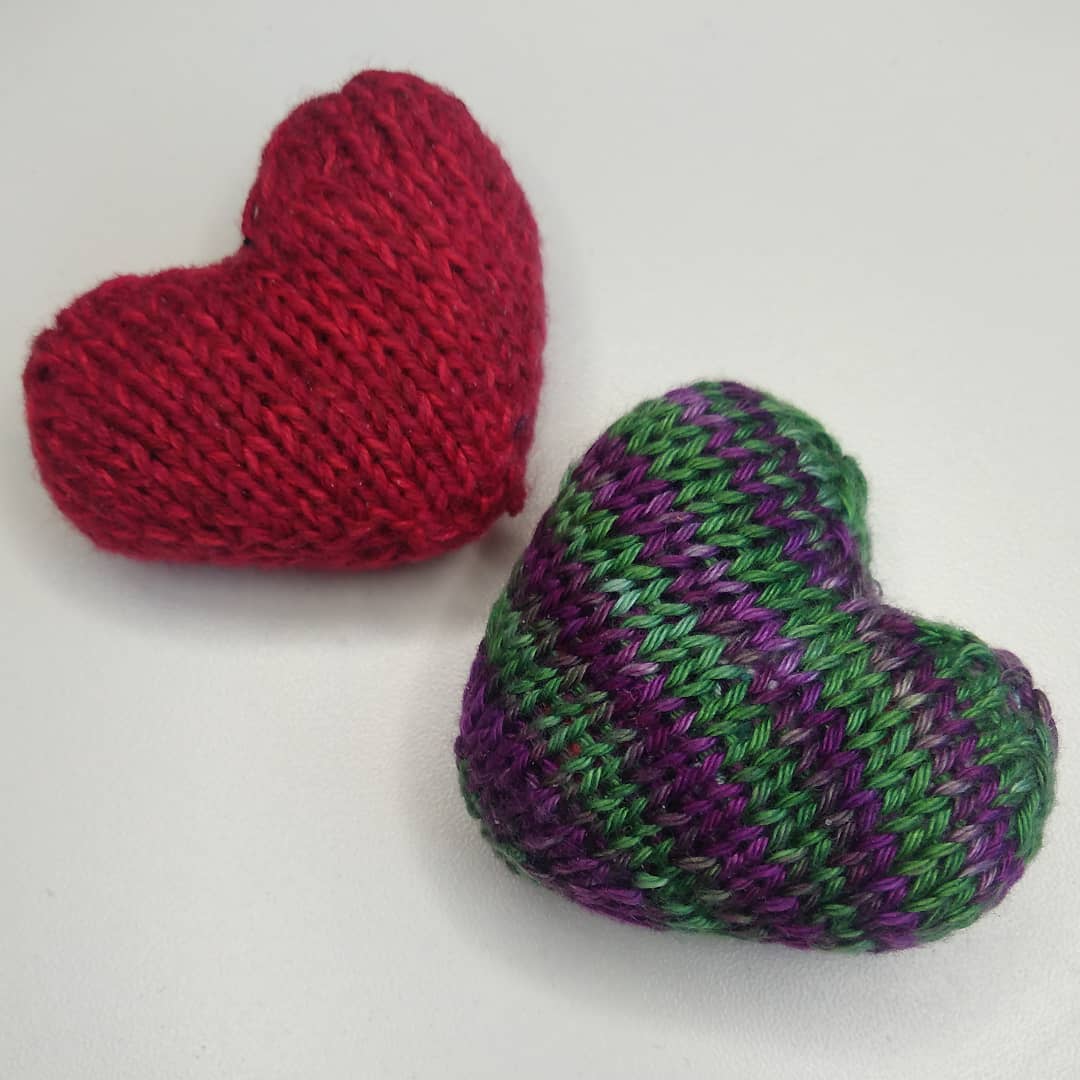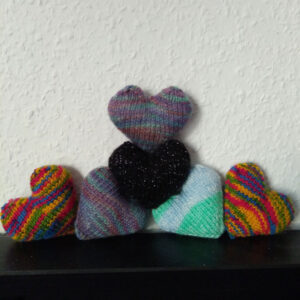 I love to look at all the subscriber hearts I knit since I started on Twitch.
If you don't follow my streams on Twitch yet: I knit a heart for every first time subscriber and they can pick a colour for me to use. And because even as a designer, you don't have to reinvent the wheel, I use a pattern by Hunter Hammersen called Palpitation for them. It's a lot of fun to knit them, and I love the visual reminder of all the love and support I receive. So, as long as I can keep up with making them, I will keep doing so.
By now, I have a big vase full of them and have decided to send them to the subscribers after a total of 12 months subscription. But I'll still have to get a second container to keep them in, but shopping currently isn't high on my list of things to do with the high Covid numbers and my asthma. So it will have to wait for a while.
If you want to check out what I do on Twitch, or maybe get a heart of your own, join me for one of my upcoming streams. My current schedule is:
Tuesday, 3 pm CET – crafting on a current project and chatter
Friday, 6:30 pm CET – crafting on a current project and chatter
Sunday, 4 pm CET – subscriber hearts, I read a fairy tale and chatter
Currently I'm working on an embroidered dragon portrait during the week, which I'm making for an art exchange, next project will be a crochet doll of someone's original character. I'm sure I'm not going to run out of ideas any time soon.
But now I need to hurry and make the most of the current sunshine – I urgently need to take a new photo of available yarns for the subscriber hearts, because some have been used up and I have new leftovers to add to the selection.