Dragon Scale Dice bag – now on Ko-fi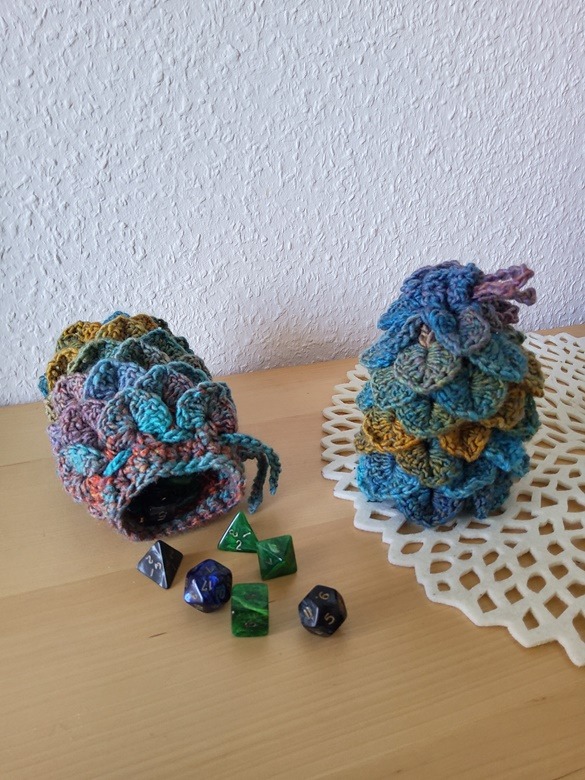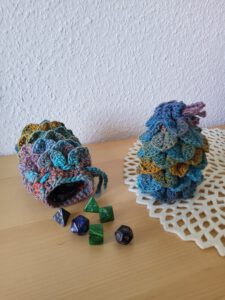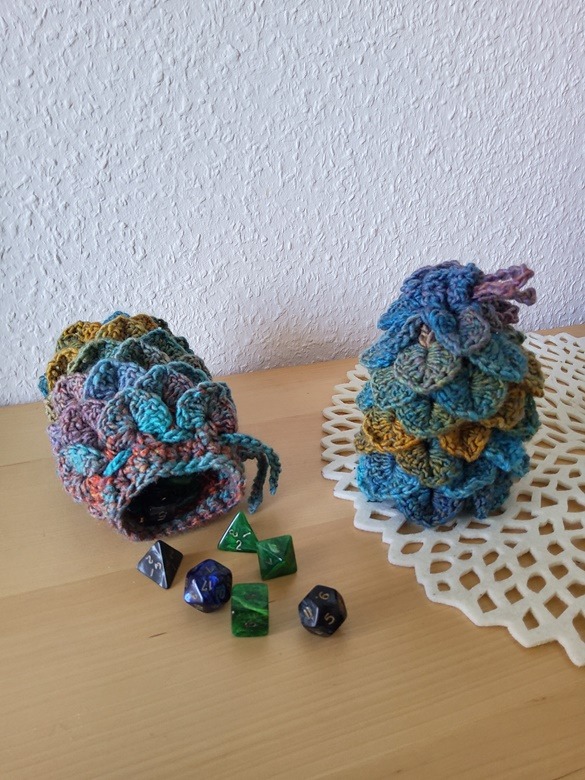 Ever since I found the Mother of Dragons dice bag pattern, I have been addicted to making them – and they have been taken off my hands faster than I can crochet new ones. So I decided to add them to the items I currently sell on ko-fi. Right now I only have the two you see here, but I'm furiously working on adding more colour options. They are the perfect size to take with you and carry easily 4-5 sets of dice.
Currently I have three more yarn options, one dice bag in pink and purple is currently on my hook. Then there is a light blue and pink yarn and one in aqua and sand colours. I might find some more in a stash dive, but for now I'm busy enough and am not vanishing down that rabbit hole. After all, I need my time for crochet.
I also can custom make them in a colour of your choice or make a bigger version – just let me know.
The pattern comes from Rachy Newin Designs and is available for free on her Patreon for those who want to crochet their own. And make sure to check out her other patterns, she is a wonderful designer and friend.
Now I'll go back to create more stock in every colour I have, then I'll probably have to get some new yarn. I know, what a hardship 😉
Help me plan my next yarn purchase: Which colour would you like to see for a dice bag like this?