Coming Soon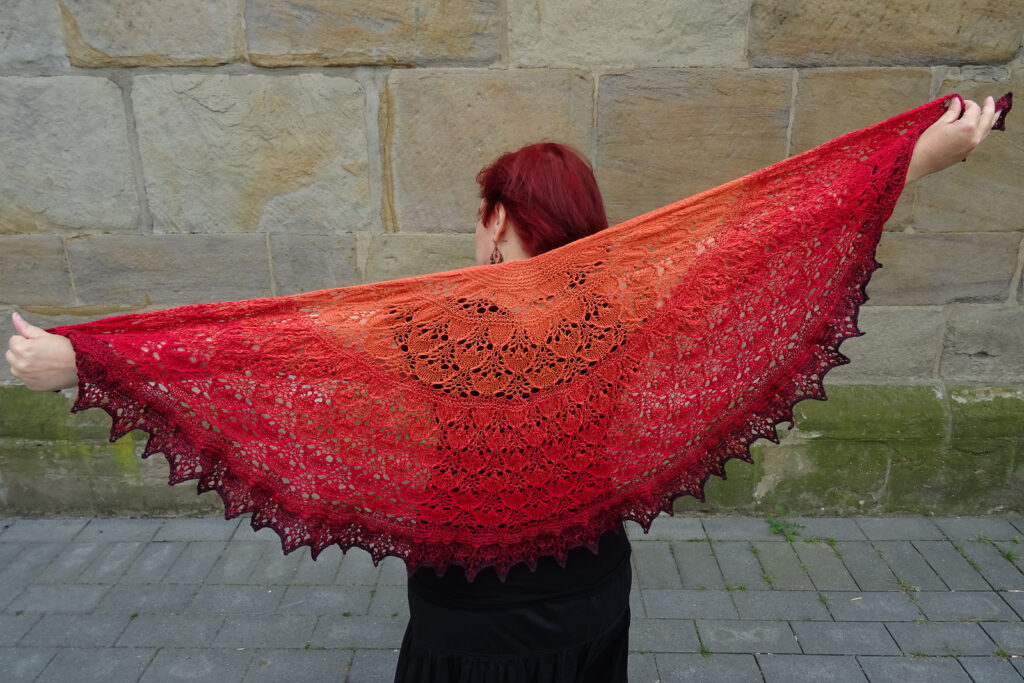 I am working on this site, please bear with me while I get everything set up and ready for you. Once I'm done, this will be the one-stop place to find all my knitting and crochet patterns, keep up to date with new releases, test knits, sales and events. Additionally I will from time to time feature other designers or creative people and show you my personal crafting like for example these cute trees I have been knitting recently (click image for pattern link):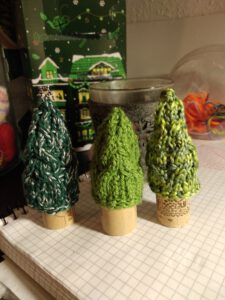 Meanwhile you can find me and my patterns on various places online or subscribe to my newsletter for all important news.
If you are looking to purchase one of my knitting or crochet patterns, you can do so at the following places:
Or join me on Social Media to talk about all things crafty:
And for those interested in a more direct interaction, I stream on Twitch three times per week: Tuesday, Thursday and Sunday from 3 pm CET. I craft and talk about a little bit of everything with people who join me – and on Sundays I read one Grimm's fairy tale in English. There is the occasional giveaway or special event stream, I will keep you updated on those here or on Social Media.
For even more ways to support me, you can have at look at my Patreon or Ko-Fi.